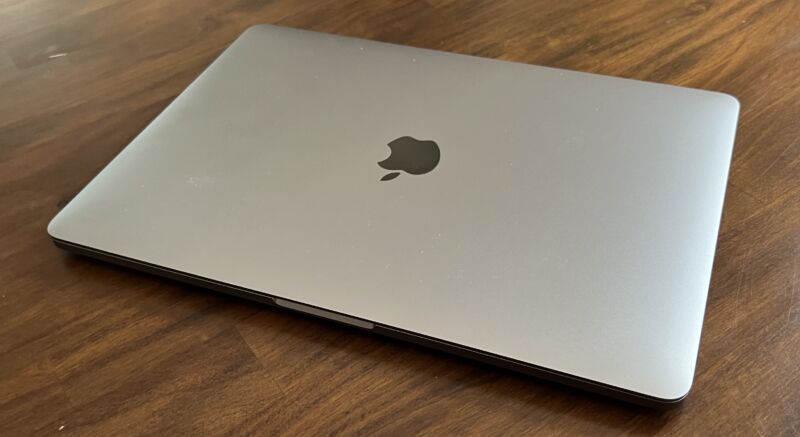 A new report by Bloomberg reporter Mark Gurman identifies several new Macs coming to Apple's lineup over the next several months, mostly strengthening previous reports from analysts and leakers, as well as Gurman's prior reporting. Gurman credits developer logs of third-party applications that contain evidence of Apple engineers or testers using the new Macs to verify that they work with popular software before release.
The most clearly discernible of the Macs within these logs is a 15-inch MacBook Air, which has long been rumored. It's labeled "Mac 15,3" and it has the same display resolution as the 14-inch MacBook Pro (3024×1964). The laptop appears to have 8GB of RAM and a chip with eight CPU cores and 10 GPU cores—just the same as many M2 Macs already on the market.
Gurman also reports that Apple is readying an M3 chip to debut in the near future—hardly a surprise, of course. He claims that the M3 will transition to a new 3-nanometer production process (it was 5 nm for the M2), just like the chip coming to the 2023 flagship iPhones. Although he doesn't specify which ones may come with the M3 and which might ship with the current M2, he writes that Apple is also working on updates for the 13-inch MacBook Air, the 24-inch iMac, and—surprisingly—the 13-inch MacBook Pro.
Air and iMac refreshes are a given, but, surprisingly, Apple is keeping the 13-inch MacBook Pro alive. It uses an old design, including the otherwise deprecated Touch Bar above the keyboard, and in our reviews and buying guides, we've had trouble recommending it over either the more modern-feeling but similarly performing 13-inch MacBook Air and the substantially more powerful (and also more modern-feeling) 14-inch MacBook Pro.
Gurman doesn't specify whether the 13-inch MacBook Pro would get some kind of redesign or if it would still look and feel the same. That said, he predicts that Apple will introduce M3-based refreshes of the 14- and 16-inch MacBook Pro models in the first half of 2024—about one year after the M2-based refreshes.
Bloomberg's report is framed in the context of Apple's serious Mac sales slump; IDC data showed that shipments dropped over 40 percent in the first quarter. The entire PC market has seen drops as a mid-pandemic boom has fallen off, but Macs were far from immune, even though they sometimes follow a different path in the market than other machines.
The article didn't specify pricing or launch dates for the upcoming 15-inch MacBook Air or the first wave of M3 Macs—only their existence.